Japanese Tatami (The Sims3 Object)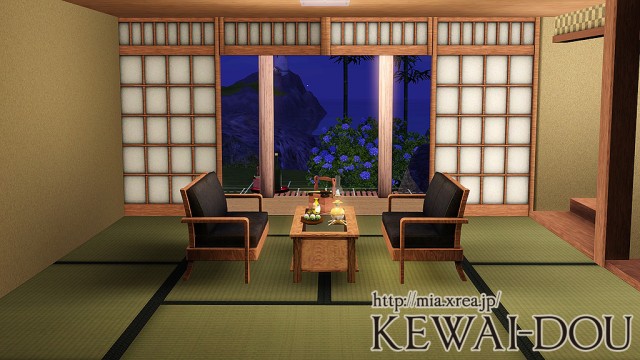 Tatami carpet for The Sims3. Tatami looks like a mat flooring which is placed in Japanese style room. We determine a room size with the number of tatami placed in the room. Tatami is a thick mat made of rice straw and is finished with a cover of woven rushes , called "igusa". "Igusa" is a grass which grows on a wet land. Tatami mat can not miss for traditional architecture of Japan.
Japanese Tatami Object for The Sims3.
Category: Decorative (Rug)
Mesh : Original
Texture : Original
Author: Mia Kewai
There are many variations in how put the tatami floor. I'll introduce some variations of how to put Tatami.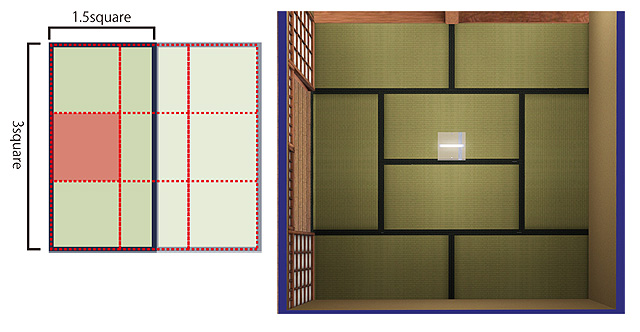 Shukugijiki (In days of yore, this style was used in weddings and celebrations.)

Hushukugijiki (In days of yore, this style was used in funeral.)

If you download or use my MOD file, we will regard that you have agreed to the
User policy
. (
FAQ
/
How to Download?
)
You might also like
PREV ≪ Eyepatch for Child | Tumblr1000 (Hair for The Sims3) ≫ NEXT
---