Japanese Kimono Set for females
Japanese Kimono Set for females TYPE:01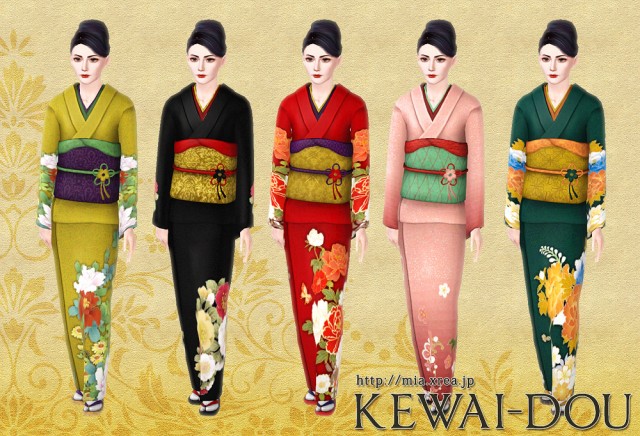 Japanese Kimono Set for females TYPE:02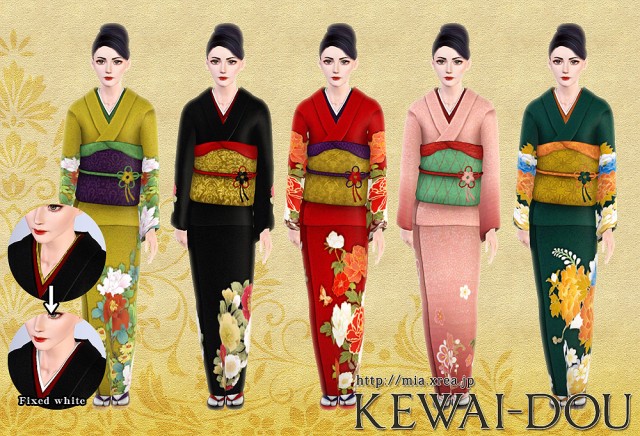 Females Clothes and Footwear for The Sims3.
Generation: Young Adult to Adult
Category: Everyday, Formal
Mesh : Original
Texture : Original
Author: Mia Kewai
These clothes are converted from Japanese Kimono set for a girl.
TYPE:01 collar is same color at Obi(belt) TYPE:02 collar color is fixed.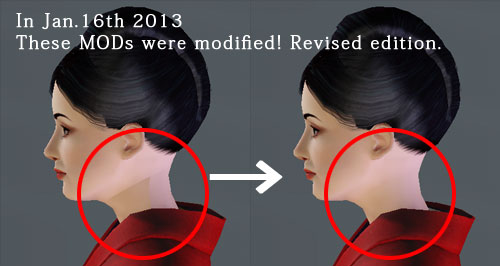 I fixed issue of neck. Please download new file and delete old file.
Thank you Roonya!
Download to Both types
Download to TYPE:01
Download to TYPE:02
If you download or use my MOD file, we will regard that you have agreed to the
User policy
. (
FAQ
/
How to Download?
)
You might also like
PREV ≪ Japanese Kimono Set for girls | Photo Studio Back Screen ≫ NEXT
---