Japanese Kimono Set for girls
A Happy New Year! I hope that 2013 finds you happy and successful.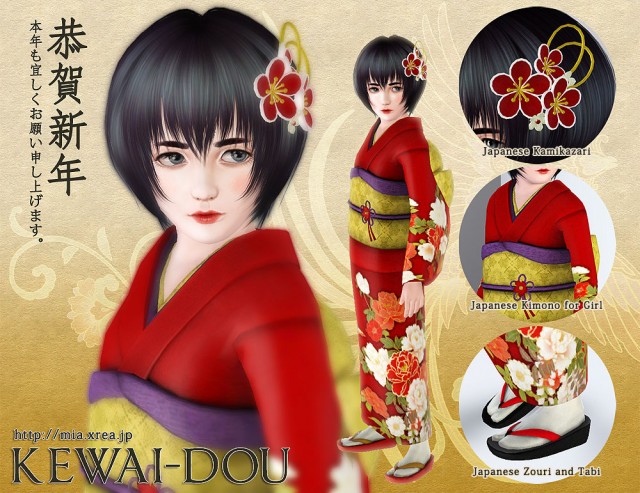 Girls Clothes, Footwear, and Hair Accessory for The Sims3.
Generation: Child
Category: Everyday, Formal
Mesh : Original
Texture : Original
Author: Mia Kewai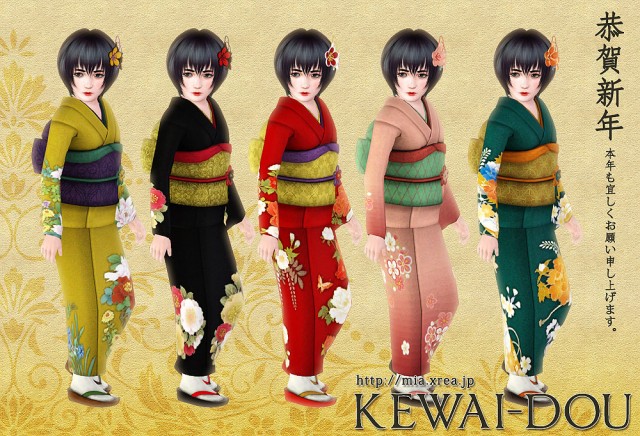 You can change base color and pattern as you like!
Please try it and making your favorite Kimono style
Download to Japanese Kimono Set (All 3item include)
If you download or use my MOD file, we will regard that you have agreed to the
User policy
. (
FAQ
/
How to Download?
)
You might also like
PREV ≪ Skintone&Makeup:Venus as a boy | Japanese Kimono Set for females ≫ NEXT
---