Photo studio sets (The Sims4 Object)
Photo studio sets for The Sims 4. I made studio set MOD which for take a good screenshot of your sim in the sims 4.
The back screen has white, black, green and blue. Green and blue are for chroma key. Those lighting color have set the pure white(= #FFFFFF) and have high power light. Enjoy take a screen shot in the Sims4. :)

* Please agree with User policy (T.O.U.) before use.
* (Exception-A) Please do not recolor of this except for your personal use.
 Back screen
Back screen has 4 colors + recolor guide.

Green and blue back are for chroma key. So you can use it as this….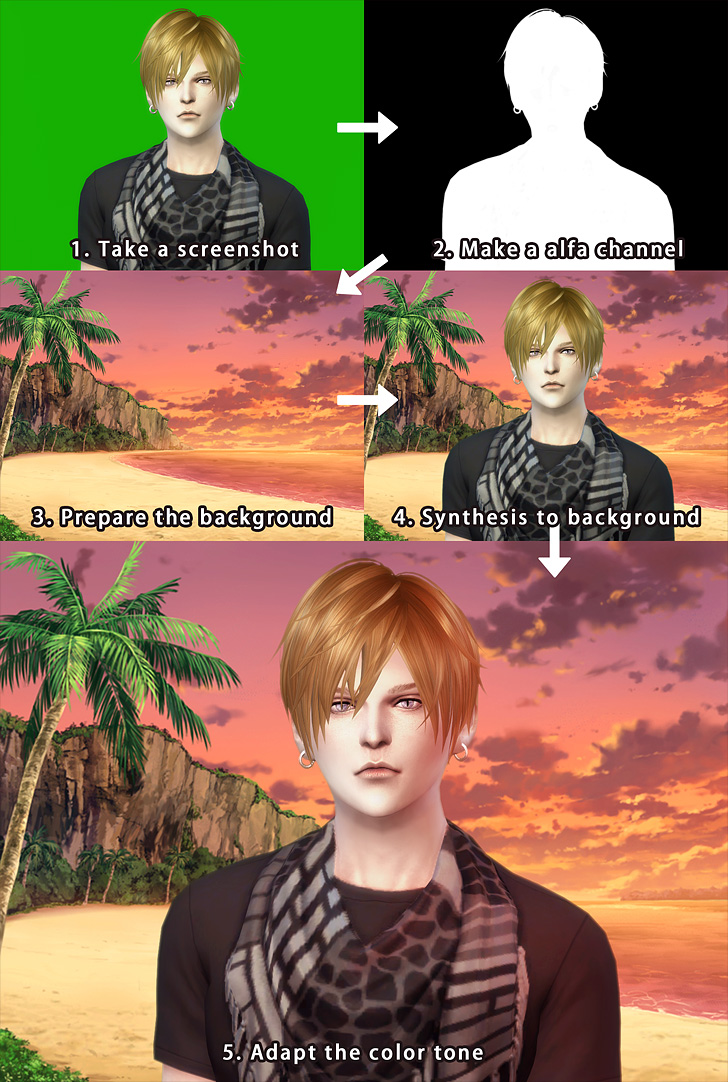 Studio Lighting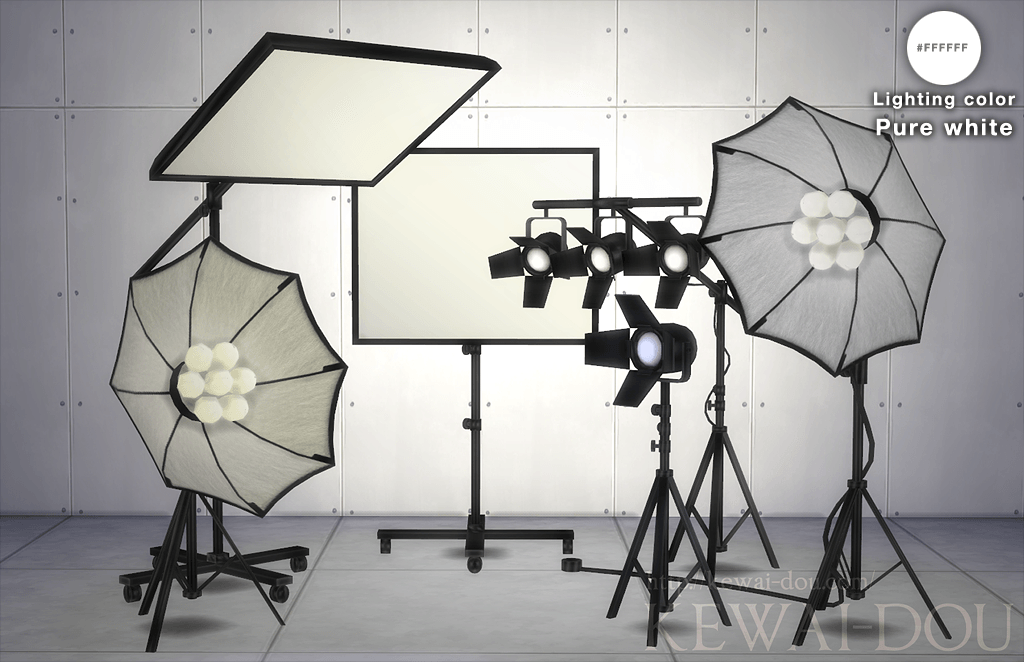 6 types studio lighting.
If you download or use my MOD file, we will regard that you have agreed to the
User policy
. (
FAQ
/
How to Download?
)
You might also like
PREV ≪ Cat's eyes (The Sims4 Eyecolor) | Photo studio sets (The Sims3 Object) ≫ NEXT
---