Photo Studio Back Screen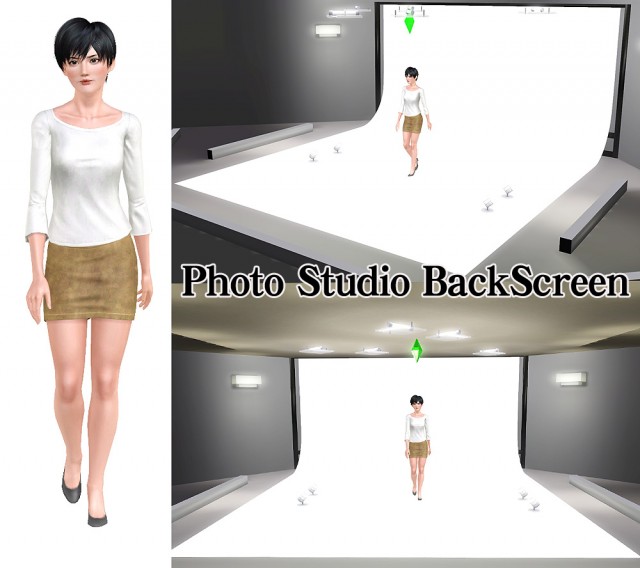 Photo Studio Back Screen Decor Object for The Sims3
Category: Decor>Sculptures
Mesh : Original
Texture : Original
Author: Mia Kewai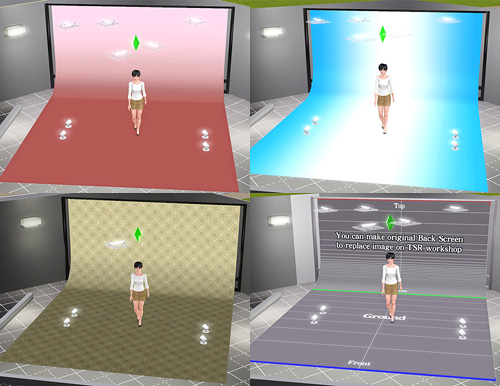 For take flat background photos. You can change the color or pattern of screen
Examples of Lighting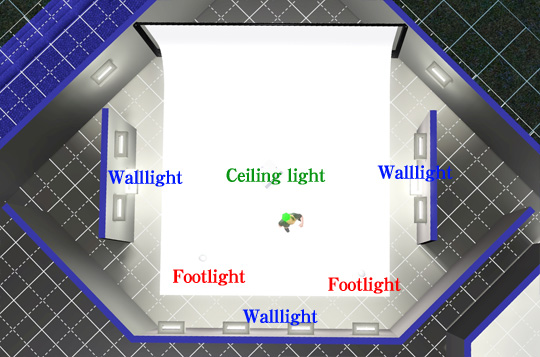 Depending on the location of the model, please add the footlights.
Use the ceiling light to make uniform back screen brightness.
Ceiling light is recommended in the center of back screen.
Ceiling light is strong light, But please multiple deployments as needed.
Please add wall light as you wish. It may not be necessary in some cases.
If you download or use my MOD file, we will regard that you have agreed to the
User policy
. (
FAQ
/
How to Download?
)
You might also like
PREV ≪ Japanese Kimono Set for females | Mutsuki (Hair for The Sims3) ≫ NEXT
---