My Present is Me (Objects for The Sims3)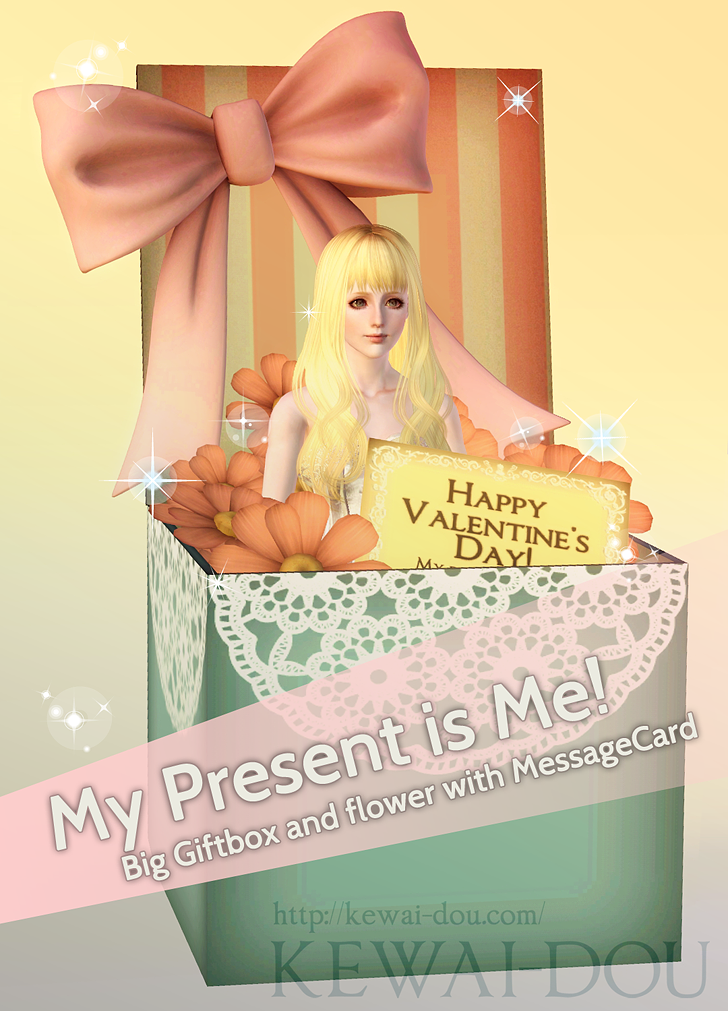 My present is me! set. And Omake is Crown of Flowers.
Giftbox Object for The Sims3.
Category: Box (Living chair) / Flower&Card (Decorative-sculpture)
Mesh : Original
Texture : Original
Author: Mia

Usage examples
Comment by Author
To set flowers into the box, please use cheat "moveObjects on". Enjoy!
If you download or use my MOD file, we will regard that you have agreed to the
User policy
. (
FAQ
/
How to Download?
)
You might also like
PREV ≪ LeiRE (Hair for The Sims3) | Crown of Flowers ≫ NEXT
---