Masquerade (Hair for The Sims3)
Both gender hair for The Sims3. Thanks for clothes by Hey Love!
Both gender Hair for The Sims3
Generation : Teen to Elder
Mesh : Original
Texture : Original
Author: Mia Kewai
For Sims2 convert: By Martini
Closeup image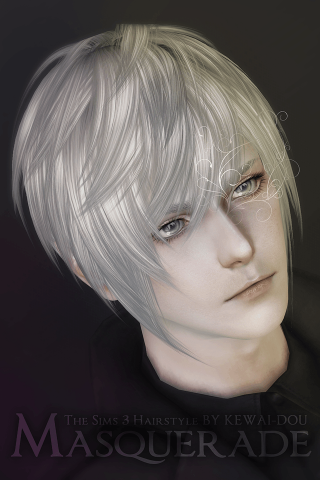 Download Both gender (from TurboBit)
Download Male / Female
If you download or use my MOD file, we will regard that you have agreed to the
User policy
. (
FAQ
/
How to Download?
)
You might also like
PREV ≪ Sangrose for Child & Toddler | Lezginka (Hair for The Sims3) ≫ NEXT
---