Fix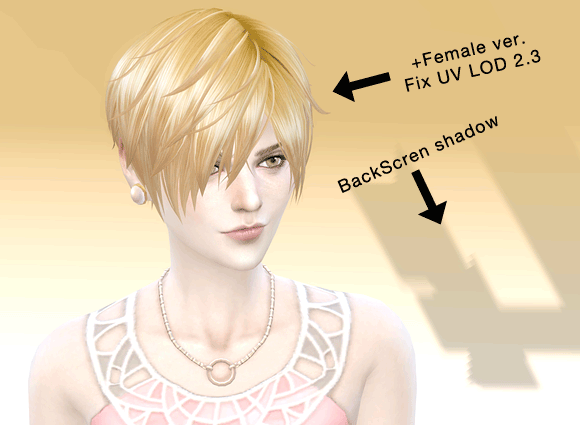 I was going to make female mesh of 3kan4on, but it was not need. 3kan4on mesh seems can use at both gender without re-modeling. Rather I noticed that I've forgot to set UV on LOD2-3 mesh(low poly) at 3kan4on hair. (-_-;) Sorry, I'm going to fix this, and change for both gender use.
And I noticed strange shadow of back screen in outside. It's clone base item's shadow. Anyway I removed the shadow. (@_@) If you use backscreen in outside, I suggest to overwrite new file.
Backscreen have to change the value in "Custom Fade Distance" in s4pe. However….
– Sims 4 studio : To change the Custom Fade Distance, it doesn't work. (Didn't start game.)
– TSR workshop : It has problem in LOT2. (Displayed clone base texture in LOT2)
So now I uploaded file which made in TSR workshop. But Sims 4 studio and TSR workshop are great tool. They are really useful!
PS: I've update 3kan4on hair just now. Please overwrite new file. Thank you.
PREV ≪ Nekomimi | Sleepy spring ≫ NEXT
Related Posts