My boots…
New server is working well. (^_^)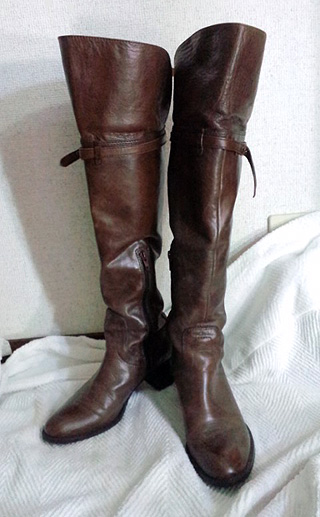 In Japan, Autumn has come. These are my boots that bought few years ago. I thought that these boot looks like uniform of "Attack of Titan". (Although I don't costume play)
*
http://totoasims.blogspot.com/2013/09/kewai-dou-levi-ts3t2-conversion.html
Mr./Ms. Toa has converted to my Levi's hairstyle for the Sims2. I also introduce his/her website at Levi's hairstyle page. If you play the Sims2, please check it. Thank you.
PREV ≪ Next plan | Eyepatch ≫ NEXT
Related Posts