Last Xmas I gave you myself ?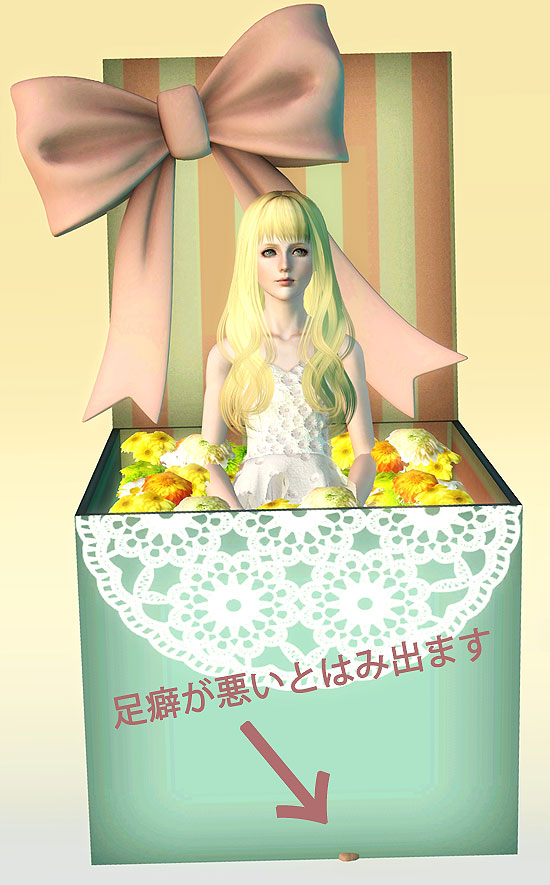 Thanks! Flower Dress by Sasha.J
I tried another way to make flower, but it was not good. This gift box is clone of living chair, so it's able to sit. Sometimes, legs are sticking out a little from a gift box.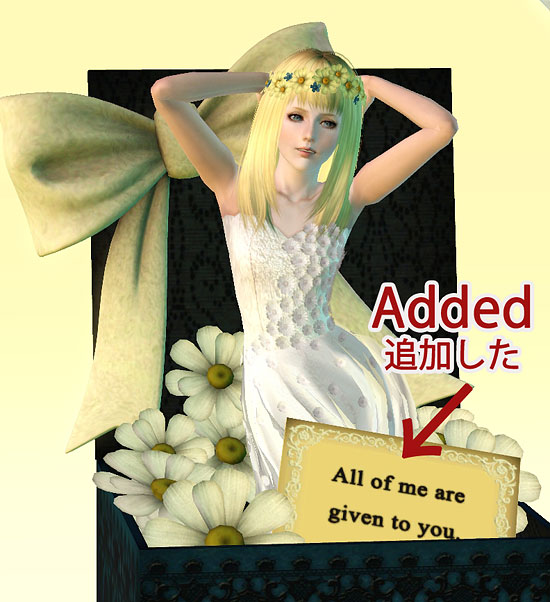 With standing pose. I've added a kind of card.
PREV ≪ no title | Happy Birthday Levi ! ≫ NEXT
Related Posts