4th angel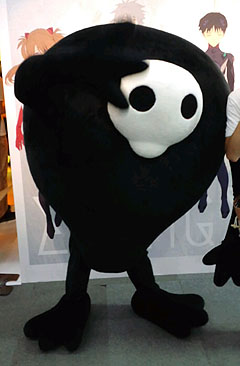 I took a photo with an angel in Evangelion :D He was so gracious and cute. (The man who is in right side of angel is not me) Angels in Evangelion called "Shito – 使徒" in Japanese.?And this mascot is so loose. In Japanese loose is "Yurui – 緩い". So he called "Yuru-shito".
Evangelion exposition started from 7th August in Ginza Tokyo. There are many illust, conte and animation cel.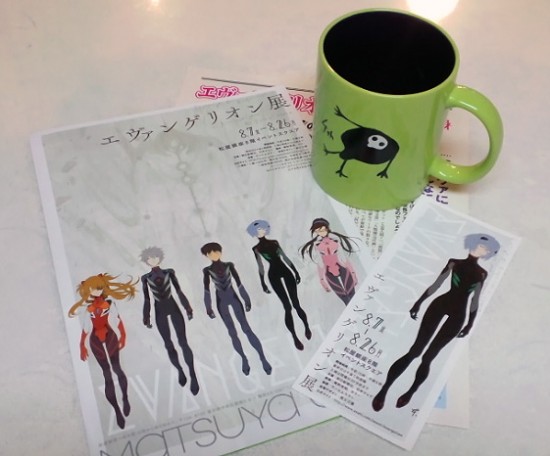 I bought a coffee cup which printed 4th angel. It's so cute and Evangelion Unit 01 color.
Official website http://www.asahi.com/event/evangelion/
Summer comic market was started today. I'm not going to go comic market in this year. I've visited comic market at once. The crowd is always impressive there. In summer everyday,? Japan is so hot as like on the fry pan.
PREV ≪ Levi 2 | Levi 3? ≫ NEXT
Related Posts